What you need to start palliative care
BD BodyGuard™ T pumps are designed for the infusion of medication or fluids requiring continuous or intermittent delivery at precisely controlled rates through all clinically acceptable routes of administration including intravenous, subcutaneous, percutaneous, in close proximity to nerves and into intraoperative sites.
By using BD Palliative Care solutions, not only are you providing accurate and reliable infusion systems that are configurable for a range of applications, you are also helping ensure that your patients receive their treatment with dignity and freedom.
To find out how Source Medical can help with your needs, get in touch with our team today.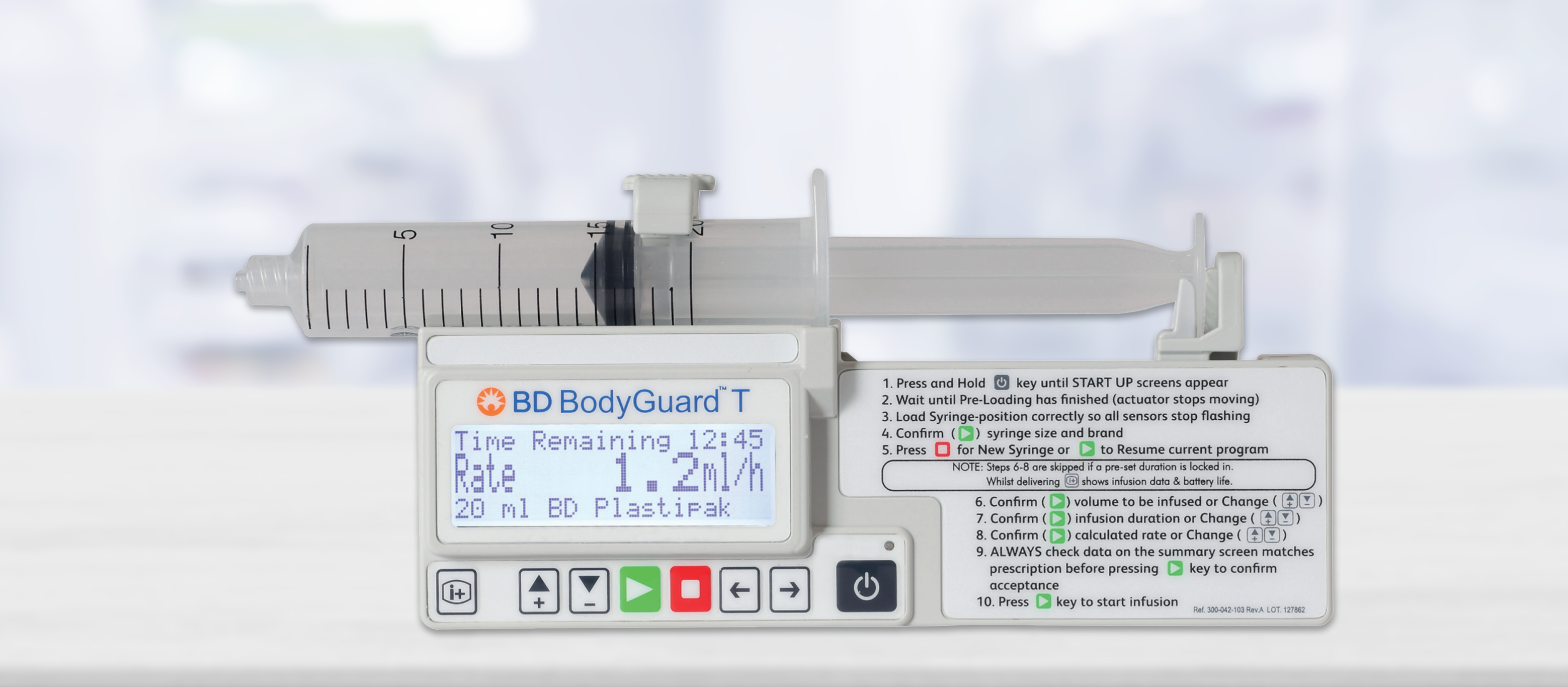 Patient Safety
A unique algorithm detects the volume of drugs

Code-protected functions allow only authorised personnel to change the settings

Automatic alarms draw immediate attention

Lock-boxes prevent patient access to the medication

Infusion sets with back flow and free flow protection Patient Confidence
A range of accessories as well as mount options that help enable patient safety and mobility

A lockable keypad minimises accidental key presses

Long battery life ensures freedom and flexibility for all Patient Comfort
BD Bodyguard T are small and lightweight with the T pump weighing 277g (with battery), which makes them easy to transport

Patients can easily check the status of their infusion, at all times




A three-point automatic detection and recognition feature allows fast setup and supports most syringes in the market (in sizes from 2 to 50ml)