BLOG
Continuing Care – Reducing Risk
With the challenge to continue delivering care whilst reducing contact in clinical situations, Source Medical are delighted to share the great practice of our partners in the Sandwell and West Birmingham NHS Trust community teams, who have adopted the use of our CBS02 bladder scanner case whilst treating patients.
The community continence team reported that its team members have been able to greatly reduce the risk of cross-contamination when entering patient homes, using the CBS02 directly from the bespoke carry case. By wearing the lightweight scanner and case around the neck, the device is easily accessible, with only the scanning probe needing to be removed from the case. Once the scanning process is finished, the probe is easily cleaned before returning to the case.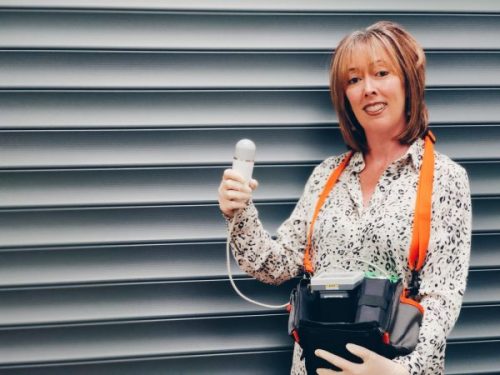 The bespoke carry case was designed specifically to be highly functional and portable, so we're pleased to hear a success story where our efforts have been able to help healthcare teams to operate more effectively amidst this pandemic.
To learn more, please do not hesitate to get in touch at [email protected].
To find out how Source Medical can help with your needs, get in touch with our team today.